Cheshire ProValet – Mini Car Valet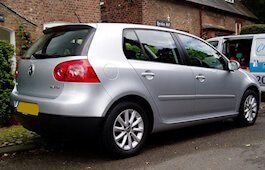 Cheshire ProValet's Mini Valet are famous, we take a tired, grimy looking car and transform it into a gleamingly eye-catching thing of beauty. We pay each job careful attention, making sure that every surface is left with a gorgeous shine. A Mini Valet includes the following:
A gentle yet thorough soapy exterior wash and a clean water rinse
Chamois leather hand dry
Wheels, arches and tyres are cleaned and dressed
Intensive interior vacuum, including all upholstery, floor mats and carpets
Windows and glass cleaned and polished inside and out
Dashboard and fascia cleaned and buffed
Interior plastics and door panels polished
Vents and ashtrays cleaned
If required, boot area is cleaned and vacuumed
Our excellent Mini Valet is priced at a very reasonable £25.
Find out more now
Our team will be delighted to answer your questions. Please contact us by phone, email or online.