Mobile Car Valeting in Cheshire
Cheshire ProValet are experienced, skilled providers of premium car valeting in Cheshire. Even though we offer various packages to suit your time, needs and budget, we treat every car as if it were a VIP client. It is because of our attention to detail and care when cleaning, polishing and valeting that has helped create our reputation of absolute reliability. We are dedicated to providing high quality valeting and superior customer service, just one of the ways we achieve this is by offering a flexible approach to car valeting in Cheshire. No matter where you are; perhaps at work, home or a friend's home one of the team can bring along all necessary equipment and give your car the valet it needs.
Wash & Vac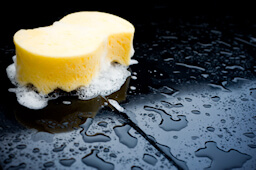 Our basic Wash & Vac service is priced at £15.

Mini Valet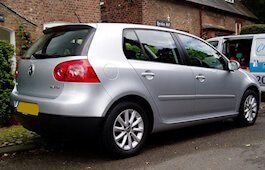 Our excellent Mini Valet is priced at a very reasonable £25
Full Valet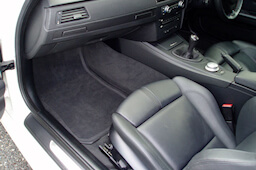 Our Full Valet is priced from £45

Excellent Mobile Car Valeting in Cheshire
When considering who is best qualified to provide your car wash and valet you would be wise to take into consideration experience and reputation. Although there are many companies who claim to offer a superior car wash and valet service, it is possible that you take a gamble when selecting their services. Someone who has little training and even less knowledge about how to treat various services could do serious harm to your vehicle. With Cheshire ProValet you can rest assured that your car will be completely cared for as well as thoroughly cleaned, our mobile car valeting in Cheshire can be entirely trusted.
Stellar Car Valeting in Altrincham
Our car wash and valet services can be broken down into three categories; wash&vac, mini valet and full valet. Each category is tailored to fulfil a specific need of our clients, the wash&vac best suited to tweak and provide a quick face lift for when time (or funds) is at a low. Our mini valet has proved to be the most popular option from our car valeting in Altrincham; a thorough soap and rinse followed by a good vacuum, polish and dashboard gloss, not to mention an intensive glass burnishing. By turn, the full valet provides all this plus a few extra luxuries, ideal for special occasions or when your vehicle is in need of a little TLC.
Mobile Car Valeting in Altrincham
Mobile car valeting in Altrincham is just one of many reasons why our clientele base is increasing so rapidly. The main reason is, understandably, due to our skilful treatment and valeting services, the second reason is down to our flexible, considerate mobile car valeting in Altrincham. Join the ranks and see for yourself why Cheshire ProValet is becoming the most popular provider of car wash and valet in the area. If you would like any further information about our mobile car valeting in Altrincham please feel free to contact us.