Wash & Vac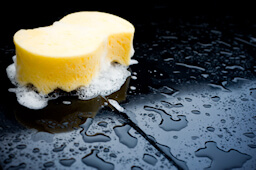 Our basic Wash & Vac service is priced at £15.

Mini Valet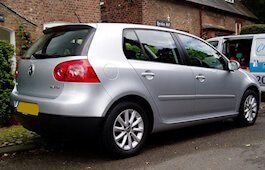 Our excellent Mini Valet is priced at a very reasonable £25
Full Valet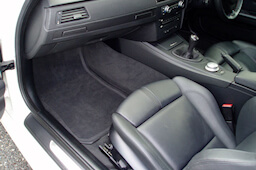 Our Full Valet is priced from £45

Superior Car Valeting in Prestbury
When it comes to car valeting in Prestbury, Cheshire ProValet has the edge above the competition. We combine pristine cleaning equipment with high quality shampoos and polishes enhanced with a wealth of experience. The team at Cheshire ProValet are passionate about automobiles and helping keep our clients cars in immaculate condition. If you are considering part exchange or reselling those cars which have been consistently well cared for will always get the best price. That means that regularly taking advantage of Cheshire ProValet's car valeting in Prestbury is well worth every effort.
Quick and Convenient Mobile Car Valeting in Prestbury
Mobile car valeting in Prestbury means that wherever you are you can enjoy the benefits of a clean, shiny car. Cheshire ProValet can send out a member of our team to give your car a wash and valet anytime, anyplace. This means that you can always have a car which gleams and shines from the inside out. A set of self-contained vehicles feature as a key part of our mobile car valeting in Prestbury. Equipped with all the needed instruments and cleaning products needed to leave your automobile looking wonderful. With mobile car valeting in Prestbury from Cheshire ProValet you can alway have a smart, sleek car to enjoy.
Intensive Car Wash and Valet
Cheshire ProValet have a host of differing car wash and valet treatments each designed to complement the differing needs of our clients. The various car valeting in Alderley Edge services ranges from the straightforward Wash&Vacuum to the very popular Mini Valet and also the extra special Full Valet, ideal for occasions when your car needs to really look its best. Our car wash and valet packages take into consideration all different surfaces and interior fabrics. For instance, a leather upholstery and a fabric upholstery will require very different approach when it comes to cleaning. The same is true for all the different surfaces and veneers throughout your car and one substance cannot be used to clean your entire vehicle. We at Cheshire ProValet are prepared with all the necessary products to gently clean your entire and give it the car wash and valet it deserves.
Flawless Car Valeting in Alderley Edge
If you have a car which needs a little bit extra attention, perhaps it hasn't been used for a while or you might be restoring an old classic. Whatever the condition our mobile car valeting in Alderley Edge can provide the solution. We can easily and conveniently provide high quality car valeting in Alderley Edge. Because we know most of our customers have a busy life, we can offer flexible and convenient mobile car valeting in Alderley Edge.
If you would like a mobile car valeting in Alderley Edge booking please do not hesitate to give us a call.