Welcome to Cheshire ProValet!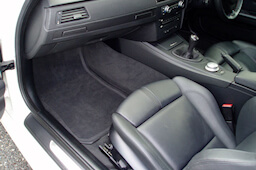 We are a team of experienced, knowledgeable professionals who offer more than just a superficial automobile cleaning service. Our valeting services are in high demand, one reason for this is due to our commitment to quality. We at Cheshire ProValet will ensure that your are absolutely satisfied with not only our superior valeting but with our customer care too.
Our customers range from working professionals, companies and businesses, private clients as well as car retailers. As such, we deal with a wide range of different automobiles each with their own specific requirements. All our staff members are made up of well trained, professional individuals who have been carefully instructed in all areas of valeting expertise. We appreciate the difference between a suede or leather interior, we know how to properly clean a wood veneer dashboard and we are equipped to deal with all manner of interior stains as well as exterior emergencies. The cleaning materials we make use of are all certified and completely safe; thorough cleaning yet gentle on your car's surfaces.
Below is a short list of the reasons why so many people have found Cheshire ProValet to be the best valeting choice for them:
We offer flexible, convenient mobile car valeting
Offer a self contained vehicle cleaning service
We are Fully Insured and completely reliable
Have experience and are specialists in performance car valeting
Can valet your car at home or at your workplace
Offer Mini and Full Valets
Arrange weekly, fortnightly or monthly visits
Provide Discounts for multi car bookings
New for April
Having a newly cleaned car is often also associated with having a fresher smelling car. However, there are some odours which are not easy to eliminate. For pet owners it may be the smell of your dog, or if you are a smoker, tobacco smoke can linger in the upholstery and fabric of the interior of your car.
That's why at Cheshire Pro Valet we have decided to address this issue by using a new product called Odour Fogger! It can be used to treat small areas and is ideal for cars, vans, caravans and motor homes! Simply put it can destroy odours with the push of a button!
When you have your car valeted you can request this additional service, referred to as Odour Fogging, to give your car a new, nice smelling scent.
The cost will be £30 on top of a valet.
Client feedback
"The lads do a great job and are very reliable." – Pete – Timperley, Altrincham, Cheshire
"Used cheshire pro valet for a couple of years now, great service." – Nicola – Timperley, Altrincham, Cheshire