Wash & Vac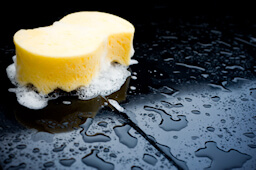 Our basic Wash & Vac service is priced at £15.

Mini Valet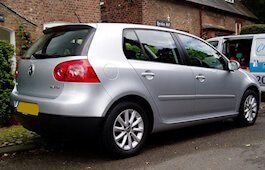 Our excellent Mini Valet is priced at a very reasonable £25
Full Valet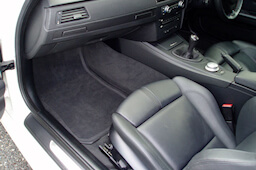 Our Full Valet is priced from £45

The Very Best Car Valeting in Knutsford
The team at Cheshire ProValet have proved time and again that we provide the very best car valeting in Knutsford. Efficient, professional and experienced, our car wash and valet is thorough, with treatment being tailored to your vehicle and customer service designed to meet all your requirements. We have listed below the many reasons why Cheshire ProValet should be your only choice when it comes to car valeting in Knutsford.
A Car Wash and Valet for all Seasons
Just because the weather is grey and miserable doesn't mean you car needs to be too. Whether it's raining, cloudy or glorious sunshine you and your car deserve to look your best. That is why Cheshire ProValet offer a fantastic service of mobile car valeting in Knutsford. No matter where you are it just takes a quick call to get one of our friendly professionals out to you. Armed with all the necessary equipment our mobile car valeting in Knutsford provides the ideal solution for anyone who has a busy and demanding lifestyle.
More than Just an Ordinary Car Wash and Valet
Many companies offering car valeting in Wilmslow offer just a courtesy clean, paying little attention to the finer details and specific needs of the client. This is where Cheshire ProValet have the edge over the competition. We have a range of three different car wash and valet packages, each designed to cover all the essential aspects as well as meeting the further needs and expectations of our clients.
Package one is just the straightforward wash & vac, it is perfect for when time (or funds) are limited. Our wash & vac car valeting in Wilmslow provides an instant shine and glimmer to the inside and outside of your car. The next option is the very popular Mini Valet, incorporating a gentle yet intensive soaping followed by a cleansing rinse and polish. Not forgetting the interior of course, we take dusting, buffing and vacuuming to a new level leaving your car as good as shop-bought new. The third car valeting in Wilmslow package is the Full Valet, thorough cleaning combined with personal care gives your car a touch of luxury.
Mobile Car Valeting in Wilmslow
If you are interested in any of our mobile car valeting in Wilmslow services please do not hesitate to contact us. Our team is made up of experienced and friendly professionals who are willing to meet you any place, any time. We are extremely pleased with our mobile car valeting in Wilmslow and are sure that you will be too!