Cheshire ProValet – Car Wash & Vacuum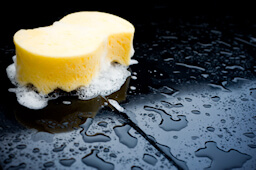 Our Wash & Vac service is the perfect solution for a quick facelift. It proves to be an ideal option for when time is short but attention is desperately needed. With this service you can expect your car to receive the following treatment:
A thorough exterior soapy wash followed by a clean rinse
Hand dried using the best quality chamois leather
Wheels, arches and tyres are cleaned and dressed
A conscientious interior vacuum, including floor mats and carpets
Our basic Wash & Vac service is priced at £15
The end result will leave your car refreshed and shining, perfectly respectable and very comfortable.
Find out more now
Our team will be delighted to answer your questions. Please contact us by phone, email or online.